Pedestrian walkway to Trajan's Markets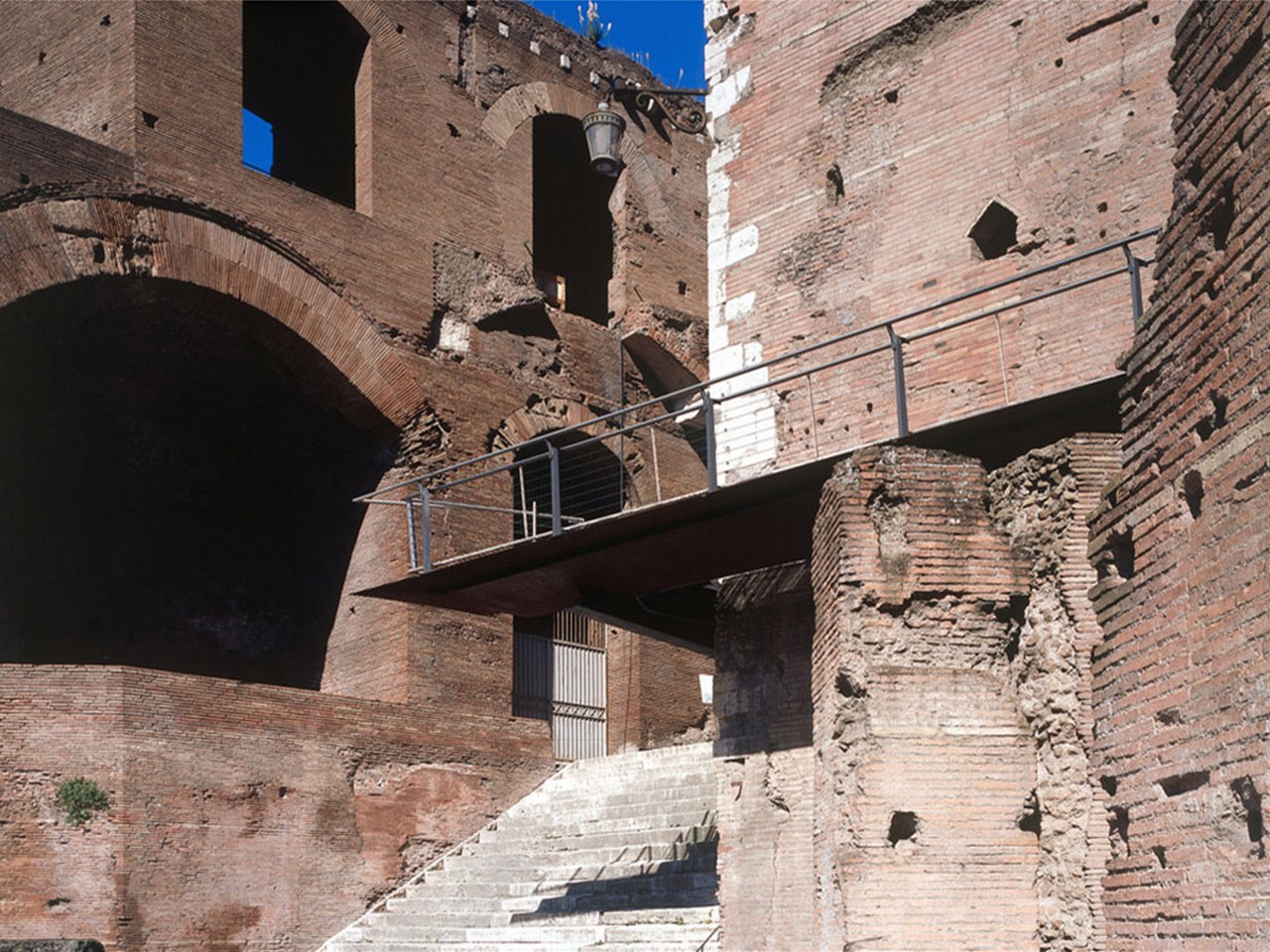 Pedestrian walkway to the Markets of Trajan
Set-up design
Project: Nemesi Architects
Typology: Cultural, Public spaces
Year: 1999 – 2004
Location: Rome
Customer: Comune di Roma
Area: 
-1,200 m² – new steel footbridge
-6,500 m² – new Tabernae Museum
Work amount: € 650.000
Services:
Status: realized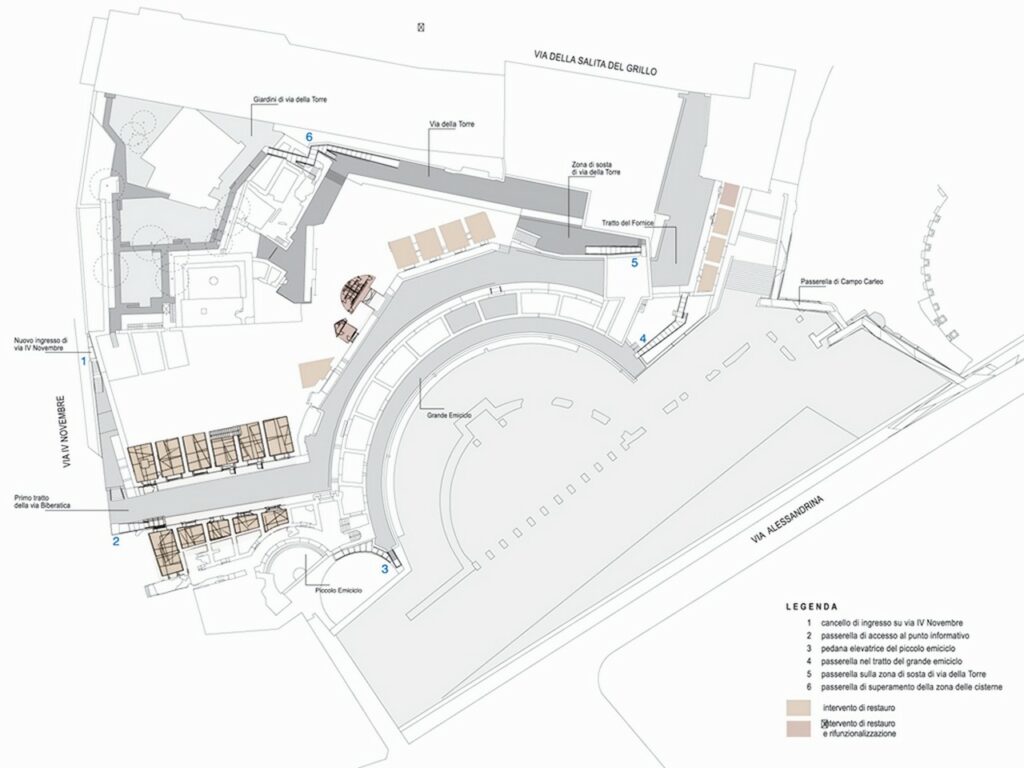 New Pedestrian walkway to the Markets of Trajan
The project is part of the strategy of the municipality of Rome to transform the entire monumental complex of markets into a permanent museum, dedicated to the architecture of the Roman Empire. Within this strategy, in which the museum opens to the city, losing the closed dimension typical of classicism, Nemesi has designed the museum layout of all the tabernacles that open on the ancient Via Biberatica_asse Urbana of the new museum and a pedestrian crossing suspended on the monumental remains of the Foro di Traiano, connecting the Via dei Fori Imperiali with the ascent of the Grillo.
Pedestrian in Campo Carleo
The new walkway of Campo Carleo replaces a pre-existing pedestrian path that connects the ancient Via Alessandrina with the ascent of Grillo, a strategic axis not only for the contemplation of historical ruins but also as a crossing open to the community. The priority objective of the project arises from an irreconcilable need: to safeguard and enhance one of the most extraordinary masonry equipment of the Roman era, while affirming the strength and dignity of contemporary design culture, and its ability to dialogue with the historical monumentality and the landscape within which it is located. The adoption, therefore, of the surface as an "archetypal" element of contemporaneity, the dynamism of the signs, and finally the choice of the materials presented in their truth, give body to open objects that do not compete but rather enhance the stereometric and massive character of the monument, of which they leave predominate the visual and material consistency. The bridge is therefore organized through the deformation and bending of two different surfaces in Corten steel, which, continuously transforming in following the trajectory above the markets of Trajan, manages without declaring the technical problems. The Commission's proposal is a step in the right direction. The walkway, hovering in the light air, leaves fully legible the texture of the historic masonry, immersing the visitor in the enjoyment of the archaeological landscape.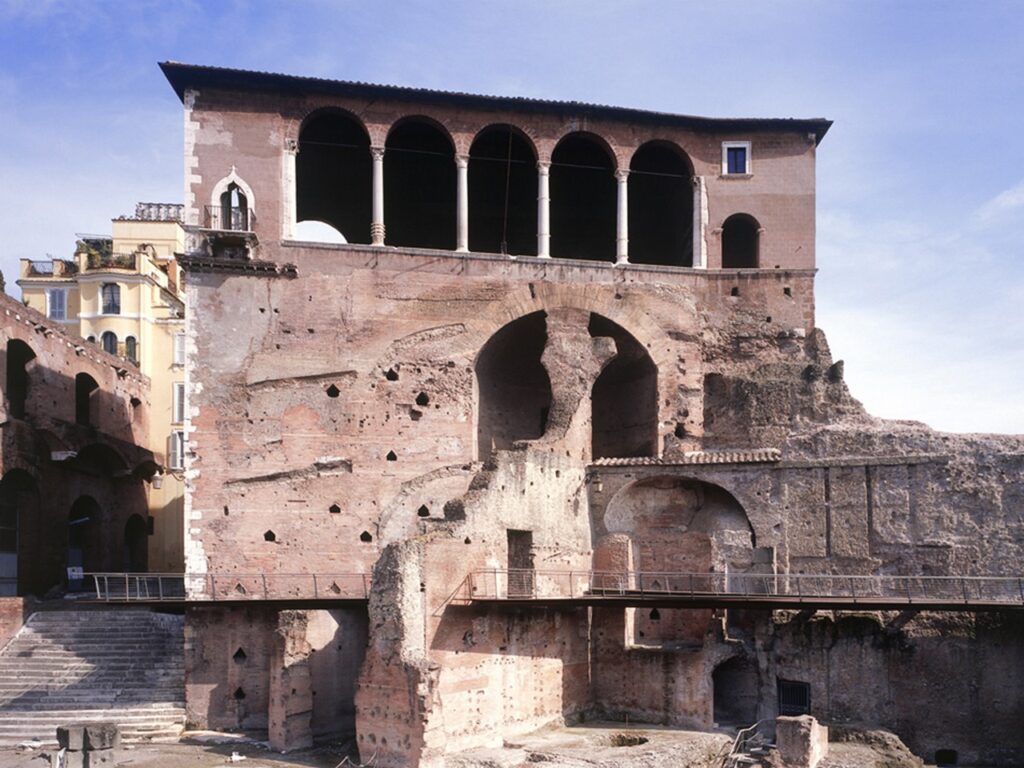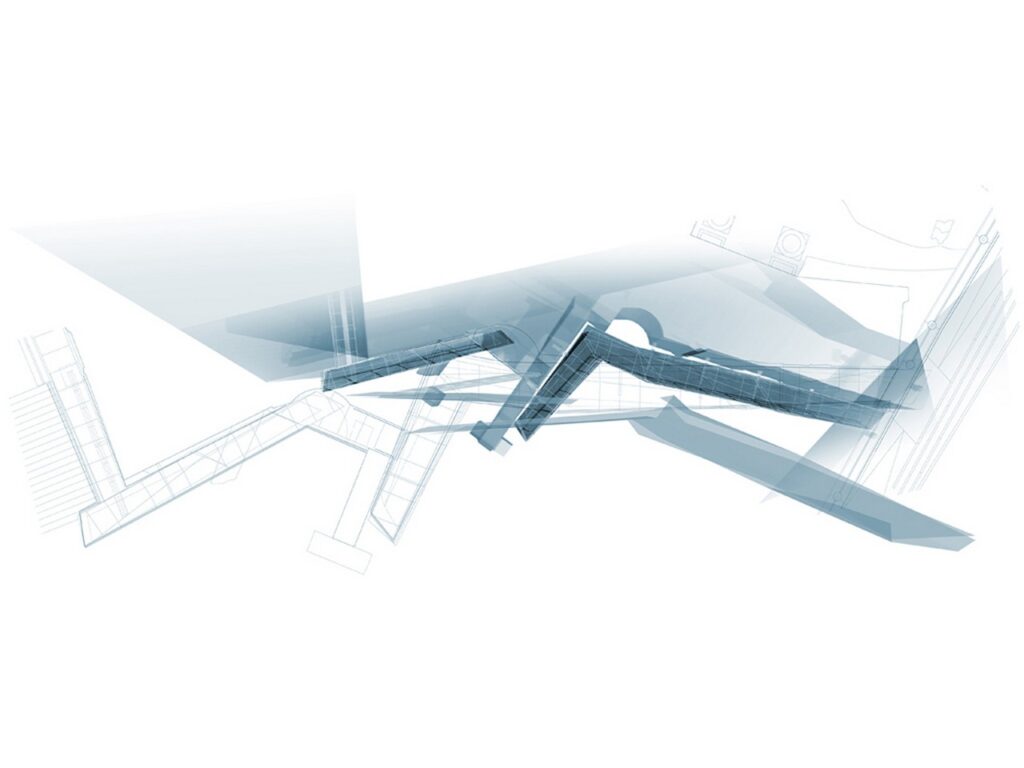 The Markets of Trajan and the Museum of the Imperial Forums
ROMA III MILLENNIO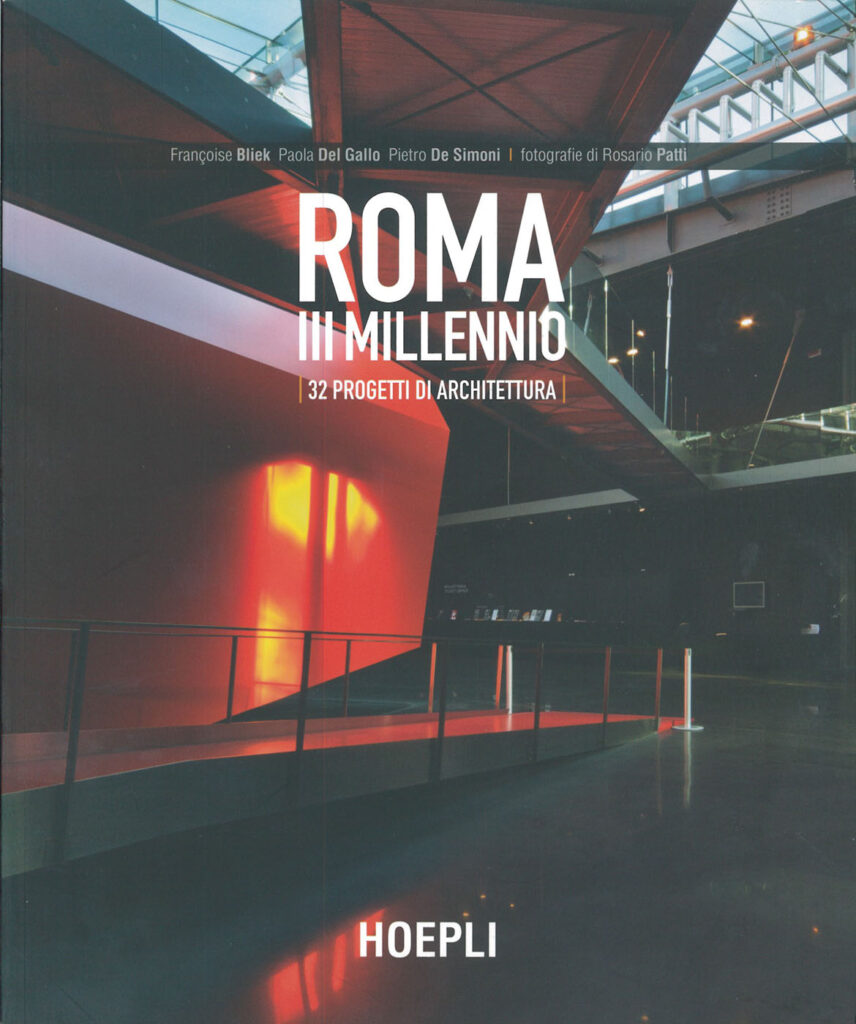 FIELDWORK – Landscape Architecture Europe
Birkhäuser – LAE Foundation publisher