ItalPromo & Libardi Associates
ARCHITECTURE,

INTERIOR DESIGN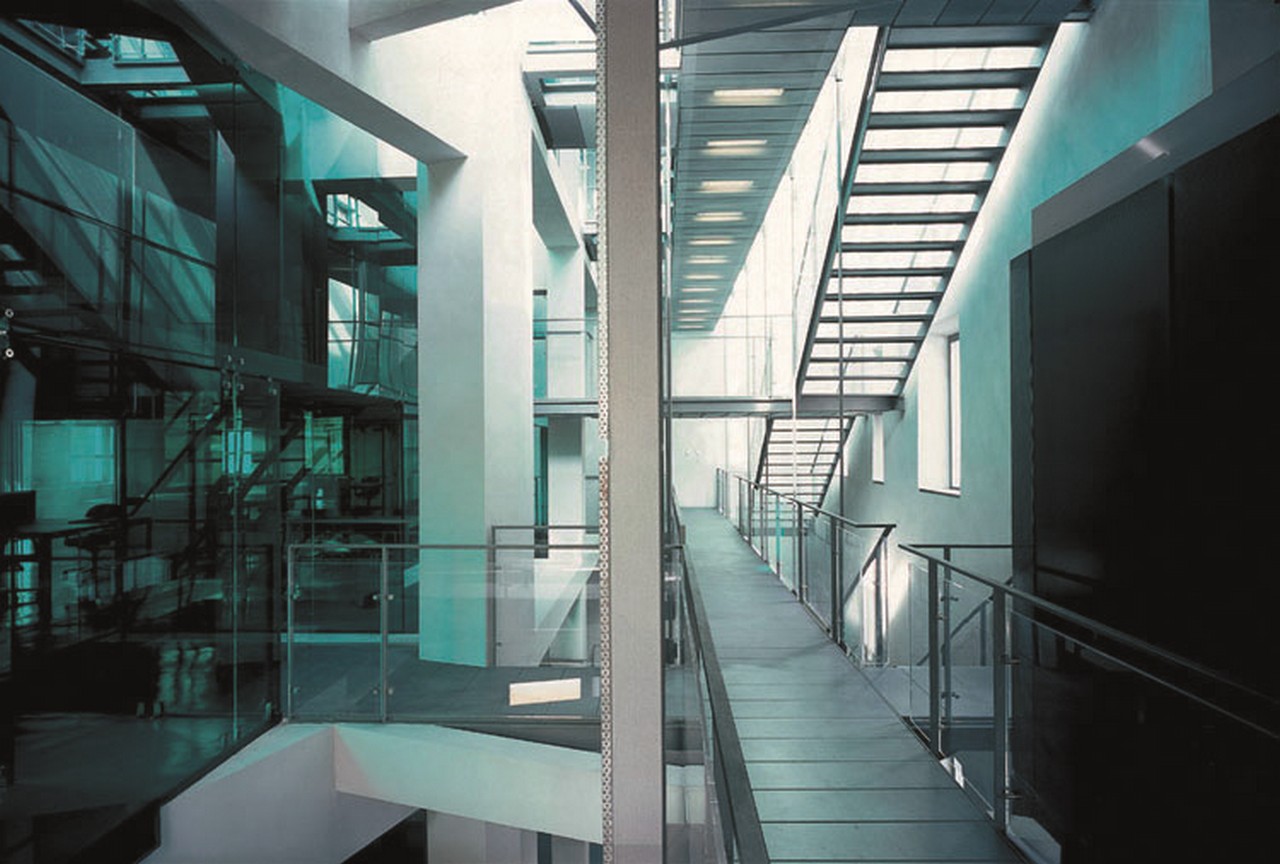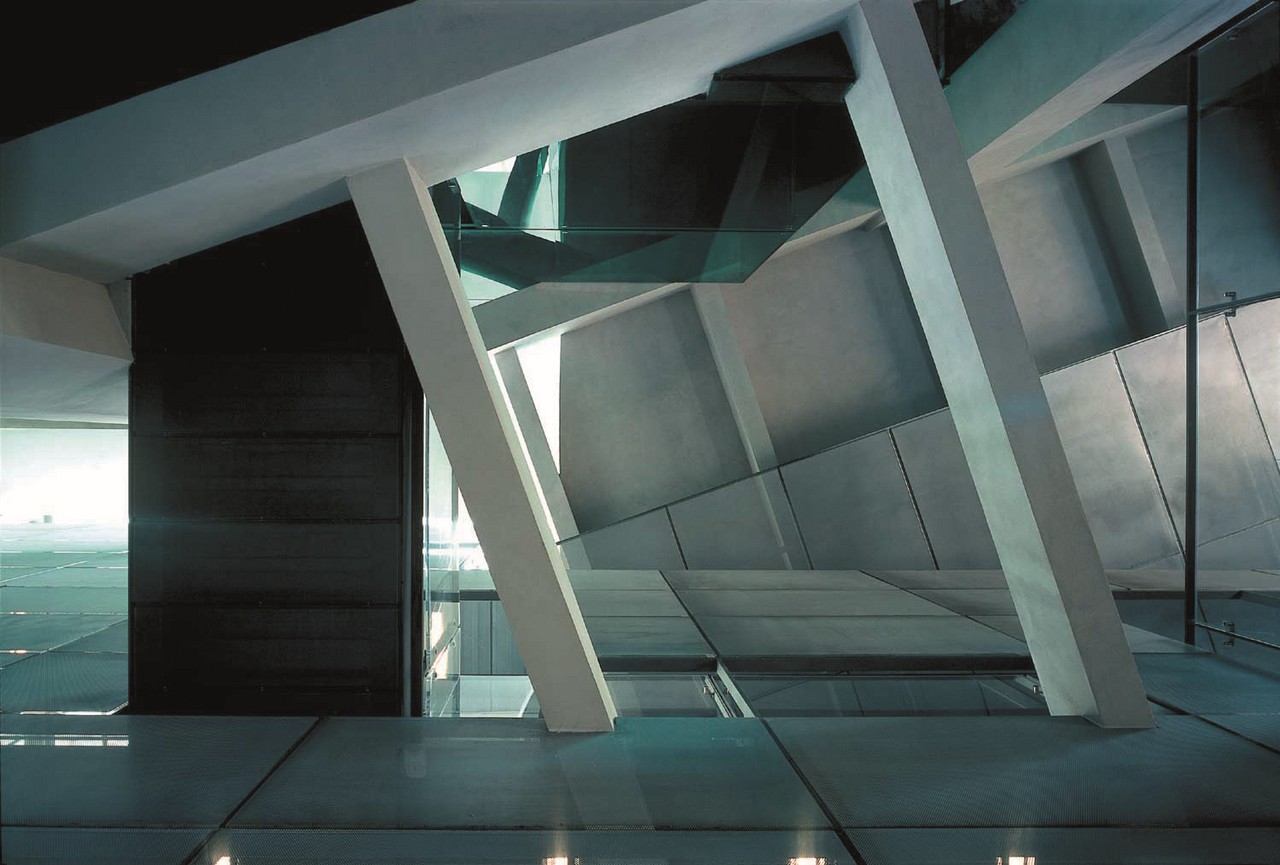 ItalPromo & Libardi Associati
The building located in the industrial area of Rome near the Gazometro in the Ostiense district was to become the headquarters of an important graphic and visual communication company in turn structured into four different and separate satellite companies; It was therefore of particular importance to ensure a strongly unified image of the whole complex in order to recognize the individuality and identity of the parent company but at the same time to organize themselves according to separate functional units.
The building, therefore, lives totally emptied keeping only the casing. The reinforced concrete structure, pillars, and beams is divided into three parts according to three longitudinal bands that cross the entire height of the building.
A first band is dedicated to the distribution towards the inside of the lot, a second band with a large vertical gap that crosses the building from the ground to the roof, a real interior patio; and a third band consisting of a volume "spongy" and glazing containing the offices.
This spongy volume is realized with a methacrylate of the strong self-supporting thickness of green watercolor and organizes, according to a metaphorical organization of the fractal space, all the private places of work of the different societies. Instead, the central empty space is a true metaphor for the space of the landscape brought inside the building and becomes a place of strong suggestions, horizons, and complexity. The working environment is therefore not traditionally lived as a sequence of closed and defined spaces, but lives of the relationships between part and everything.