Tito Speri Tower.
ARCHITECTURE,

URBAN DESIGN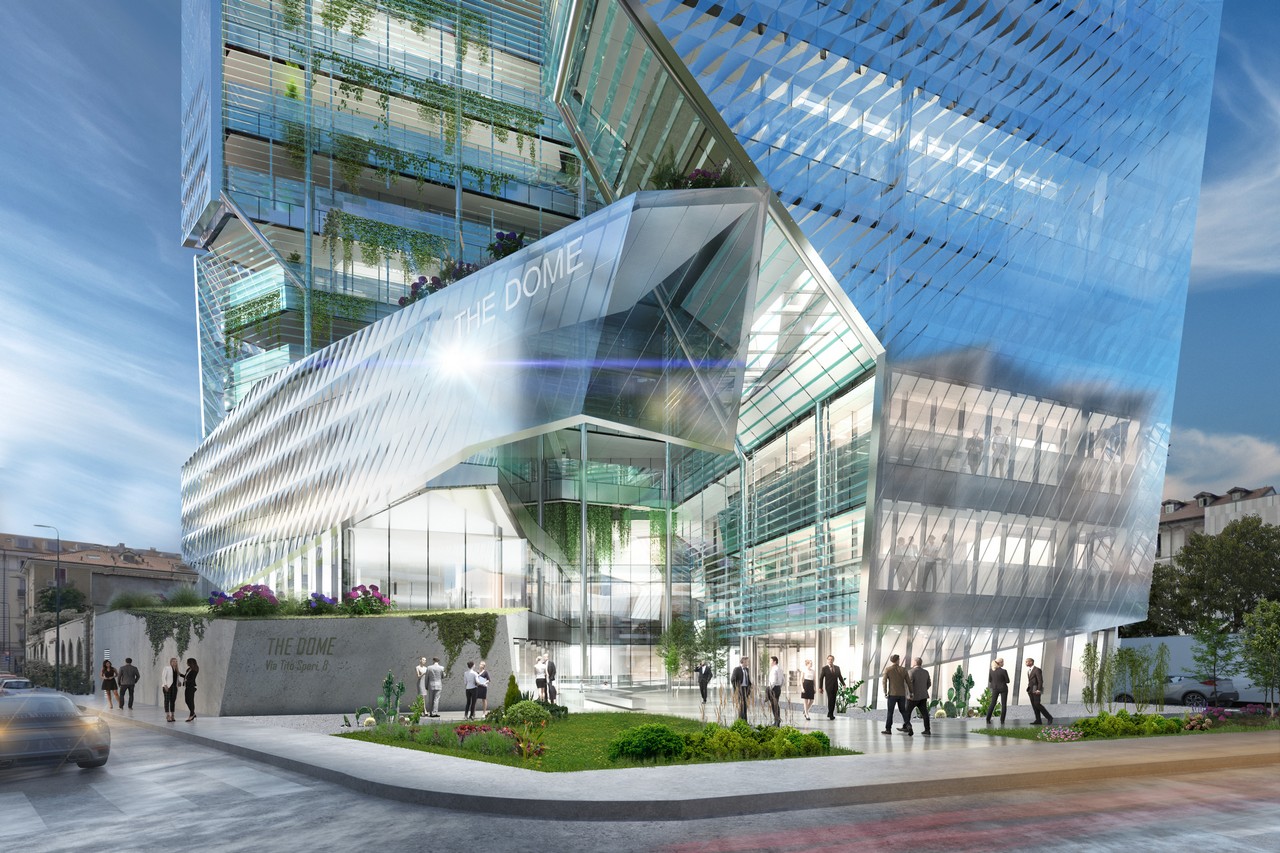 Design differently
The objective of our studio, in facing the challenge promoted by Reale Immobili, was to create a space where it was pleasant to live before working, which could represent in form the hybrid dimension that exists between home and work.
The project "Dome for Womb" signed Nemesi Architects was born for the restricted competition promoted by Reale Immobili – via Tito Speri in Milan and embodies a radical revision of the tower type: no longer a defense space, closed, retroflex; but on the contrary an open element, in dialogue with the urban context and living part of the landscape.
Hence the name of the project, which traces at the same time the image of a maternal womb (Womb) able to welcome communities and the surrounding- and a Duomo (Dome), with its iconic and vertical tension -like the Duomo of Milan.